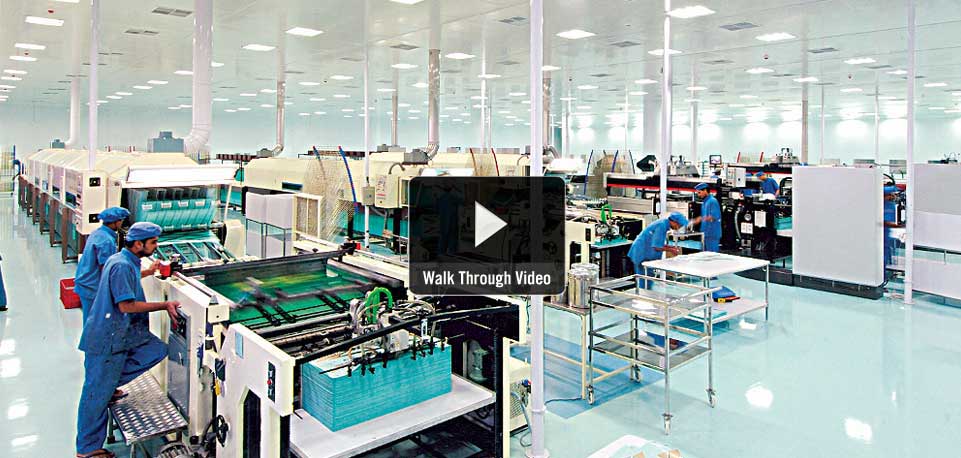 Manufacturing Facilities
Classic Stripes' work philosophy has always had supreme quality at its forefront.
Over the last two decades, we have striven to better ourselves along every step, and the quest for perfection still continues. Today, our unrelenting passion for quality has guided us to being one of the world's largest manufacturers of graphic solutions, besides achieving various quality accreditations from the highest printing associations globally.
Classic Stripes has 4 world class manufacturing facilities spread over the country, as well as an in-house design studio and an advanced Quality Control (QC) lab. These departments work in tandem to ensure the highest quality standards.
Technological Advantages
Fully air conditioned, environmentally friendly, humidity controlled and dust free
All manufacturing processes under one roof including many post-print operations
Equipped with the best machines from around the world, which operate at high production speeds and produce the highest quality graphics
Competencies
Production capabilities to serve various industries/applications and deliver increasingly complex products
Highest quality and consistency levels
Efficient manufacturing processes which minimize costs
Unparalleled ability to deliver products just-in-time (JIT) as required by OEMs
Advanced equipment for material and product testing that ensures consistent manufac
Our Quality Assurance Plan (QAP) lays down strict guidelines for production. Every product is put through a battery of tests, right from its inception to its completion. These tests include physical, mechanical, chemical and weathering tests and cover specifications provided by the customer.