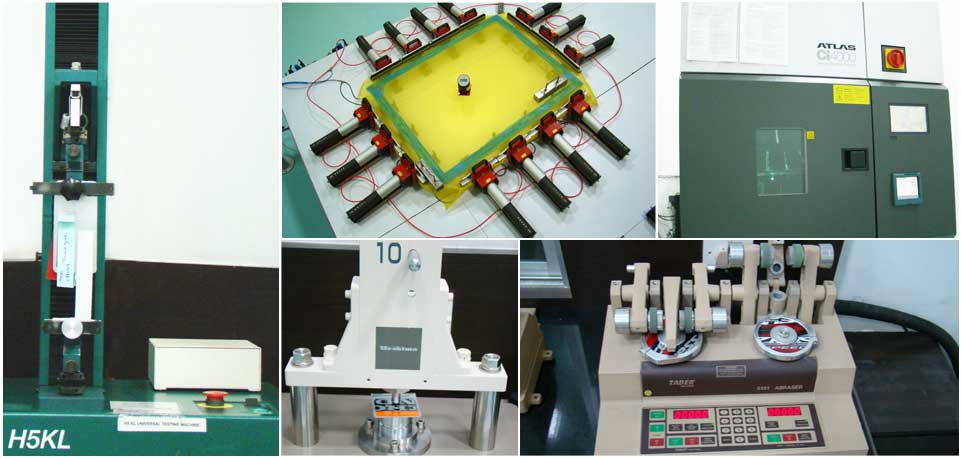 Passion for Quality
At CSPL, an ISO 9001 and 14001 certified company, quality is an inherent part of corporate culture. As a testament to this, CSPL has been recognized on several occasions by the highest printing associations, including FESPA and SGIA, for achieving excellence in screen printing.
The company procures raw materials from the best manufacturers world-wide and invests in the latest printing and testing equipment to maintain high quality standards.
CSPL has developed a Quality Assurance Plan (QAP) which defines strict plant operating procedures as well as quality standards for raw materials, semi-finished products and final products. All incoming raw materials, in-process semi-finished materials and finished products are inspected and tested according to the standards set forth in the Quality Assurance Plan (QAP).
Several tests are carried out including physical, mechanical, chemical and weathering tests.
These Type Tests cover specifications provided by the customer, including those required by HES (Honda Engineering Standards), BAS (Bajaj Auto Standards), SES (Suzuki Engineering Standards) , YGS (Yamaha Governing Specifications) and Tata Motors.
Our products also meet standards and specification required by GM, Ford, Volkswagon and John Deere.
CSPL has established a "Kaizen System" to facilitate the participation of the workforce in improvement activities. This system ensures that continuous improvement is a process and that participation occurs on a regular basis. The Kaizens address improvements in productivity, quality, cost, delivery, safety, health and morale. The Kaizens are periodically evaluated by a panel and 'Kaizenees' are rewarded for their participation.
Cross-functional Quality Improvements
Cross-functional teams (CFTs) are established to address chronic quality issues. Improvement activities are identified by the CFTs and are monitored for completion. The progress of various CFTs is reviewed monthly.